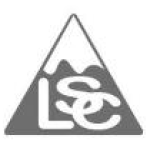 Looking for great affordable accommodation then check out The Lodge, in the Davenport area at Mt Hotham, enjoy an open fire with great hosts Rob and Tammy.
Click below to check out their great rates.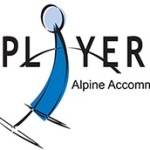 Want convenience and style then Ski Players is the place for you during your Hotham holiday. no more than 100m from Bus stop 7 at Jack Frost building and an easy walk to the Big D.
Click below to check out their deals.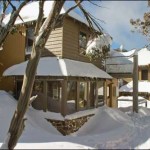 Sun Apartments are premium apartments in the heart of Davenport Village at Mt Hotham. These apartments are so close you can ski straight on to Frosty Drop and onto the Village chair, with a short FREE bus trip home anytime you want.
As you would expect these apartments have everything and can be easily packaged with your ski hire for maximum convenience on your snow holiday. to check availability and rates click below.
It's a bit like a TV special deal, but theres more…….. Have a t look at these below.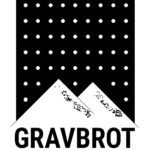 Want to be like "The Hoff" and get rid of the Hassel?  Then book with Gravbrot Ski Lodge. With this lodge your meals are taken care of by your fantastic manager, Brad. He's a seriously good cook!! No worry about food, and preparing meals, just rock up, check your ski hire from Snow Monkey, and relax and enjoy your holiday.
For more details and availability click here Gravbrot Ski Lodge.

Looking for maybe the ultimate convenience then the Alberg has it all in the one massive building, a huge range of apartments, in house supermarket, bar and restaurant, and walking distance from the Village Chairlift (Oops, Audi Quattro). When you book with the Alberg you can book your ski hire and have it waiting for you in your apartment on your arrival, only at Snow Monkey.
Find out more by clicking here the Alberg.

Open year round, the Mountain Dreaming apartments are brand new six star energy rated apartments are fully self-contained and boast one of alpine Australia's best views.Featuring stylish designer interiors and modern furnishings, an apartment at Mountain Dreaming becomes your own private haven on top of the world. Apartments are 2 bedrooms and sleep 5.
Additionally you can have your ski hire ready to go in your apartment only from Snow Monkey
One of the nicest lodges on Hotham. Kirsty and Dave will look after you beautifully, with wireless internet throughout, entertainment area, and no chores to do Vagabond ski lodge is a great choice for your next holiday.
For more information and availability click here Vagabond Ski Club
Peninsula Ski Lodge is an established, award winning property which encompasses a unique and innovative design. Panoramic and breathtaking views of the Australian Alps captivate the imagination and serve to lure guests back to Peninsula through winter and summer.
For further information click here Peninsula Ski Lodge